PizzaRev Closes San Fernando Valley Restaurants
Monday, May 18, 2020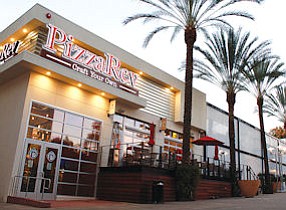 PizzaRev, a Westlake Village-based franchisor of build-your-own pizzerias, has eliminated its retail presence in the San Fernando Valley and throughout most of L.A. County because of the financial effects of COVID-19.
The company has permanently closed locations in Camarillo, Thousand Oaks, Burbank, Glendale, Studio City, Northridge, Woodland Hills, Van Nuys and Valencia. Only two PizzaRev restaurants remain in Los Angeles County, in Palmdale and Rowland Heights.
Like all restaurants, PizzaRev has closed its dining rooms for more than eight weeks.
PizzaRev hasn't made a formal announcement regarding the closures, but confirmed them on social media and cited "the impact of COVID-19."
It isn't clear how the pandemic has affected the company's corporate operations, though several of the shuttered L.A.-area restaurants were corporate-owned.
PizzaRev was founded in Northridge in 2012 by music industry executives Nicholas Eckerman and Irv Zuckerman. It quickly expanded to Studio City, Woodland Hills, El Segundo and Oxnard before establishing a corporate headquarters in Westlake Village.
By 2017, the franchisor had grown to a chain of around 50 restaurants with a hundred more said to be in development. It was acquired that year by Cleveland Avenue, a venture capital firm founded by a former McDonald's Corp. executive.
Since then, however, PizzaRev has seen its footprint shrink. The company had 27 restaurants as of 2019.
The PizzaRev website currently shows 13 restaurants operating throughout five states. The company also has four franchises in Mexico.