Teledyne Sensors for Diagnosis of COVID-19
Tuesday, May 19, 2020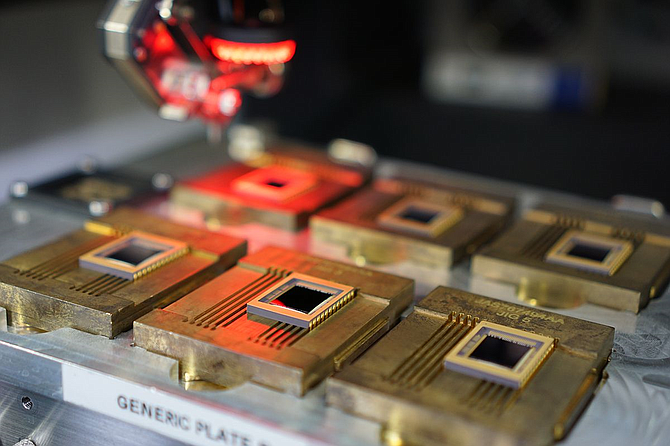 A subsidiary of Teledyne Technologies Inc. is manufacturing image sensors called charged coupled devices, or CCDs, for use in COVID-19 diagnostic tools.
The CCD Fabrication team operated by Teledyne e2v in the U.K. has made hundreds of CCD77-358 sensors in the last few weeks. They will be placed in camera systems designed for microscopy research and diagnostic testing of the novel coronavirus. The sensors have a high dynamic range, with image resolution of 512 x 512 pixels and pixel size of 24 micrometers.
"The coronavirus outbreak has triggered increased demand and interest for CCD and CMOS sensors," said Teledyne e2v President of Space and Quantum Miles Adcock in a statement. "We expect to have manufactured several times the forecasted annual demand for the CCD77-358 devices by the end of this quarter alone."
Teledyne has not revealed any contracts with camera suppliers or medical companies for the sensors.
Teledyne e2v is owned by Teledyne Technologies in Thousand Oaks.
Shares of Teledyne (TDY) closed Tuesday down $2.35, or a fraction of a percent, to $327.83 on the New York Stock Exchange.