Amazon to Occupy 97,000 Square Feet in Santa Clarita
Friday, May 22, 2020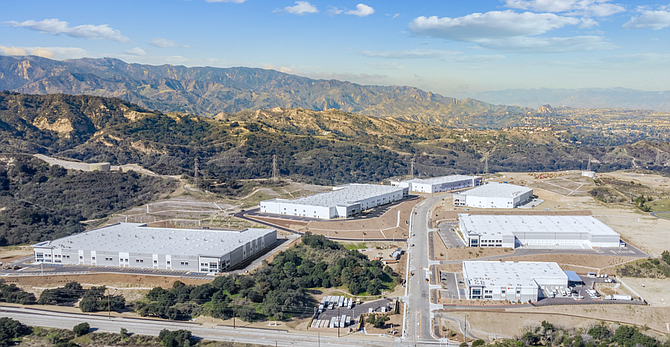 Amazon.com Inc. is ready for a major Santa Clarita Valley presence.
The e-commerce giant will occupy a 97,357-square-foot building at The Center at Needham Ranch, a 54-acre industrial park developed by Trammell Crow and Clarion Partners.
"We have received building plans to improvements on a building at Needham Ranch," the city of Santa Clarita's Planning, Marketing and Economic Development Manager Jason Crawford confirmed to the Business Journal.
While there is no hard date on when Amazon may occupy the warehouse, Crawford said that the city is working with Amazon to advance the tenant improvements.
"We have the plans, we are reviewing them," he said. "They want to move quickly."
The Center at Needham Ranch has now landed tenant number two at its completed phase I sector — which follows the recent move-in of Illumination Dynamics, an entertainment industry equipment company that was formerly based in the city of San Fernando that now occupies the 67,600 square-foot building no. 1 at 21355 Needham Ranch Parkway.
The completed phase I area of Needham Ranch has six buildings for a total of 900,000 square feet of warehouse space. Phase II, another 500,000 square feet, is scheduled to begin construction later this summer.
Based on the warehouse square-footage and previous Business Journal reports, it appears that Amazon will occupy building no. 6, which spans 97,357 square feet.
In February, Trammell Crow's John Balestra and Craig Peters, one of the complex's two CBRE leasing agents, told the Business Journal that they were negotiating with incoming tenants for the 97,357-square-foot building no. 6 and building no. 5, which covers another 126,439 square feet. At the time, Balestra estimated that negotiations on those two tenants would close by late March.
While Balestra could not comment Friday regarding the incoming tenant, he told the Business Journal, "In the wake of COVID-19, we are seeing a dramatic increase in the already growing e-commerce spending and with it, we have seen a significant increase in the need for last-mile distribution centers in proximity to high population density."
Crawford said that the city is looking forward to working with the online shopping giant.
"Amazon is a great brand," he said. "It's very exciting to be welcoming them to the city and to the Needham Ranch project. We're excited to bring in Amazon and Illumination Dynamics, brand new businesses with jobs to the Santa Clarita Valley — especially at a time like this with the COVID crisis."