Van Nuys Multifamily With 96 Units Sells for $19 Million
Tuesday, May 26, 2020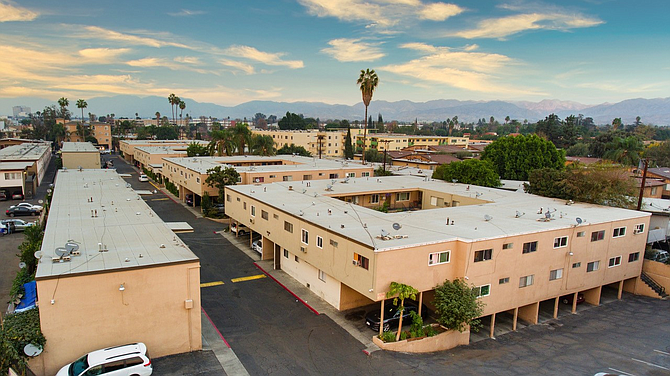 A 96-unit apartment building in Van Nuys has sold for just over $19.3 million, or $200,337 a unit, said Kelly Morgan Commercial Group at KW Commercial, which transacted the deal within the pandemic period.

Valerio Village Apartments, located at 14420-14432 Valerio St., was built in 1983 and has 83,980 square feet on two stories.
The multifamily complex sold to a San Diego-based private investor in an off-market deal and Kelly Morgan represented both sides of the deal. CoStar Group data identifies the seller as Westlake Village-based Ridan Inc.
The deal was not without its pandemic-related complications. After going non-contingent with three quarters of a million dollars released to the seller, the initial buyer attempted to cancel due to the lockdown. Morgan assigned the purchase agreement to a replacement buyer, "who recognized that the intrinsic value of Los Angeles multifamily has not changed," according to a company press release.
"Although there is uncertainty in the marketplace, we're not seeing substantially lower prices for multifamily and there's no guarantee that we ever will," continued Morgan. "One thing I can guarantee is Los Angeles hasn't solved its housing crisis."
Recent comparable area deals include 7507 Sepulveda Blvd., a 31-unit building in Van Nuys which sold in March for $6.13 million, or $197,580 a unit; and the 44-dwelling Pebble Creek apartments in North Hills at 14725 Titus St., which sold in March for $8.9 million, or $202,272 per unit.