Cinedigm Finds Business Audience for Bob Ross Channel
Thursday, September 3, 2020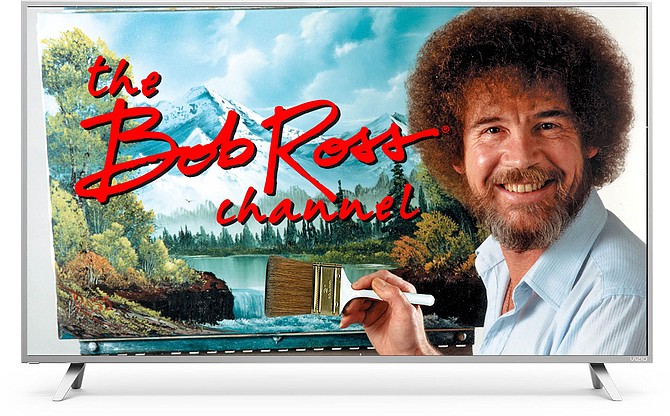 Cinedigm Corp. has signed an agreement with Atmosphere, a streaming service for businesses, to distribute the Bob Ross Channel.
The painting tutorial series from the Sherman Oaks entertainment content distributor will reach more than 500,000 viewers per day in more than 10,000 businesses across the country. Those businesses include bars, restaurants, gyms, hotel lobbies and medical offices as well as break rooms.
Tony Huidor, general manager of Digital Networks at Cinedigm, said the company was thrilled at the strong demand it has received for the Bob Ross Channel from new and established streaming services.
"Our agreement with Atmosphere expands our distribution into a new market that allows the channel to reach yet another distinct and important viewing segment," Huidor said in a statement.
The Bob Ross Channel features 380 episodes of the program "The Joy of Painting," hosted by Ross that aired from 1983 to 1994 on PBS. Ross died in 1995.
Leo Resig, chief executive of Atmosphere, said the addition of the new channel adds a lot of value to its growing customer base.
"The Bob Ross Channel will showcase the legacy and inimitable work of Bob Ross, and we're incredibly proud to feature such a recognizable personality and artist on Atmosphere," Resig said in a statement.
In the greater Valley region, Atmosphere is available at businesses in Sherman Oaks, North Hollywood, Glendale, Agoura Hills, Thousand Oaks and Santa Clarita.
Shares of Cinedigm (CIDM) closed up nearly 5 cents, or 6.5 percent, to 77 cents on the Nasdaq, on a day when that market closed down 5 percent.