Pair of Valley Apartments Sold for $11 Million
Thursday, September 10, 2020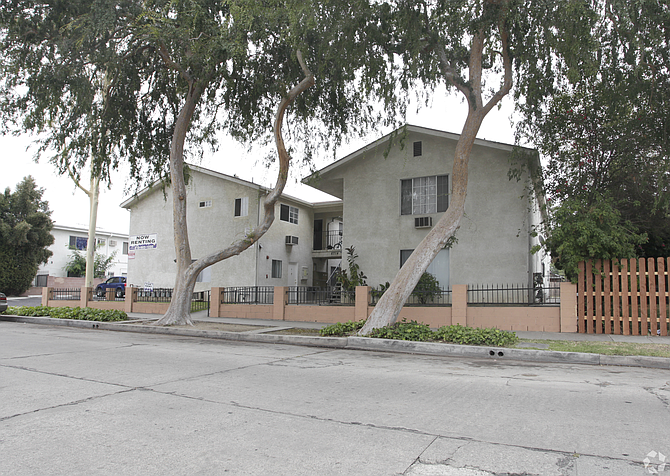 Colliers International recently closed two multifamily deals in the San Fernando Valley — one in Van Nuys, the other in North Hollywood — for a combined price of $11 million.

Colliers Senior Vice President Reza Ghobadi represented the seller, Smith Legacy Trust, and the buyer, Sauer Properties, during both transactions.

The two properties are located 7026 Sepulveda Blvd. in Van Nuys and 6714 Troost Ave. in North Hollywood. The Van Nuys building, with 29 units, was constructed in 1978 and therefore is not subject to Los Angeles' rent control restrictions. This property sold for $6.75 million, or $232,759 per unit.
Escrow opened on the Van Nuys property Mar. 9 and closed 75 days later due to COVID-crisis delays. While the Van Nuys deal was in play, the buyer decided to purchase the North Hollywood building with 19 units. The building sold for $4.25 million, or $223,684 per unit.
"Despite changing market conditions and widespread economic uncertainty, activity in the multifamily sector has steadily risen since the onset of the pandemic," said Ghobadi in a statement. "With a few other deals in escrow and numerous proposals in motion, my team and I are staying busy in North Los Angeles' apartment market."

According to Ghobadi, despite the virus situation, the Valley's multifamily market has remained healthy.
"These deals sold in the same price range as 2019; many apartment building owners we work with are considering whether to sell, and we predict that the number of buildings for sale will be above the average within the next two to three months," he said. "With COVID-19 cases continuing to rise along with more potential rent control restrictions on the November ballot (in the form of Prop 21), the multifamily market could turn into a buyer's market amid heightened levels of uncertainty. If the market gets flooded with buildings for sale, prices per unit will drop and cap rates will move up."
Comparable recent deals in the submarket of Van Nuys and North Hollywood include a pair of August deals – the sale of 11 units at 5117 Laurel Canyon Blvd. in Valley Village for $1.8 million, or $163,636; and 20 units at 13205 Barbara Ann St. in North Hollywood for $4.35 million, or $217,500 per unit.