Pierce College President to Step Down
Thursday, April 22, 2021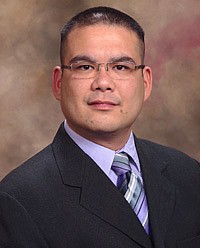 Alexis Montevirgen, president of Pierce College in Woodland Hills, plans to step down from the role in June.

In an email, Montevirgen said he is resigning due to personal and health reasons, according to the student-run Pierce College RoundUp. He will have served exactly two years as president.

When he was first brought on board in 2019, Montevirgen was hailed as one of the youngest presidents to lead the college, a Valley institution with a history of 70-plus years.

"While it has been an extremely rewarding and fulfilling two years serving this college and this district, there are some private health and personal matters that have recently emerged in my life which I can no longer simply ignore and that require me to reevaluate my ability to effectively continue serving as your college president at the same time," Montevirgen said in the email. "I hope that you will respect my privacy in addressing these matters and I thank you in advance for your understanding."

Added Montevirgen: "I am confident that this college will continue to navigate whatever transitions lie ahead and that it will continue to lead the region as a premier institution of higher education."

Montevirgen will work with the college board of directors to ensure a transition plan is in place. The college did not announce an interim president.