Low Interest Rates, Low Inventory Drive Up Valley Home Prices
Friday, February 19, 2021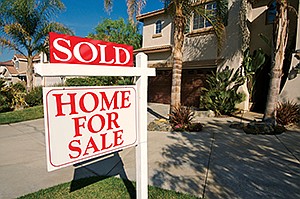 Interest rates near historic lows fueled strong Valley home sales last month, pushing prices higher even as the inventory of homes for sale fell to a record low, according to a Southland Regional Association of Realtors report.

The median price of resold homes in the San Fernando Valley came in at $835,000, up 12.8 percent over January last year. Condominiums had a median price of $485,000, up 15.5 percent from a year ago.

On the inventory scale, for the first time since the association began tracking monthly sales in 1986, the number of homes and condominiums for sale in the San Fernando Valley fell below the 700 mark. The total of 662 active listings reported for last month represents a 15.9 percent decline from January of last year.

"To give Valley buyers an ample supply to choose from while also keeping prices in check, the inventory needs to be in the thousands of listings," Diane Sydell, president of the
Southland Regional Association of Realtors, said in a statement.

Sydell noted that the record-high listing total occurred in July 1992 when 14,976 homes were for sale.

"Heavy buyer demand combined with low interest rates got us out of the pandemic rut,"' she said. "Let's hope listings increase with the approach of spring."

Despite tight supply, brokers closed escrow on 409 single-family homes and
148 condominiums last month, which was respectively a 25.5 percent and 8 percent increase from the prior year.

"The extremely limited supply and heavy demand super-charged competition over most listings," said the association's Chief Executive Tim Johnson in a statement. "Not surprisingly, even with all the safety protocols imposed by the pandemic, buyer competition translated into fast sales — generally less than a month — and rising resale prices."

In the Valley's condominium sales sector, the record high of $500,000 broke in December. yet off 3.0 percent from December's high.

In the Santa Clarita Valley, 198 homes changed hands last month, a huge 68 percent leap year-over-year. Likewise, condo sales rose 38.3 percent last month, year-over-year, as 74 units changed hands.
The single-family home median price in Santa Clarita last month was $690,000, up 12 percent year-over-year, while condos reported a $436,000 median price, also up 12 percent since last year.

"The market is humming even as the number of new open escrows slows due to the dire shortage of inventory," Nicole Stinson, chair of the association's Santa Clarita Division, said in a statement. "Buyers are plentiful, eager to capture historically low interest rates. But buyers also are hungry for inventory."