Attorney, BioScience Alliance Founder Brent Reinke Switches Firms
Tuesday, February 23, 2021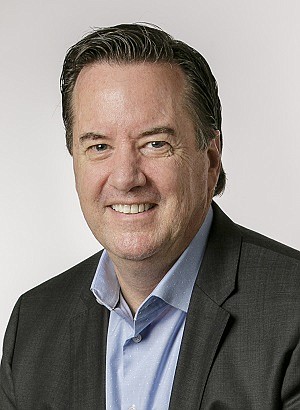 Brent Reinke, partner at Musick Peeler Law Firm in Westlake Village, on Tuesday announced he will join Stradling Yocca Carlson and Rauth as a corporate shareholder, effective March 1.

The Newport Beach firm is known for its expertise in representing life science companies, a perfect fit for Reinke, founder of the BioScience Alliance, a nonprofit organization dedicated to promoting life science companies along the 101 Corridor in the Conejo Valley.

In conjunction with the hiring, Stradling will open an office at 2945 Townsgate Road in Westlake Village, providing "another critical piece of the puzzle towards developing a vibrant life science cluster in the region," Reinke said. The firm also has an office in downtown Los Angeles.

Reinke's experience at Musick involves mergers and acquisitions, venture capital, advising emerging growth companies, securities and finance, strategic alliances and licensing for multiple industries, including life sciences.

"One of the things I am particularly excited about with my joining Stradling is the broad capabilities and experience we can offer this region's growing life science industry," Reinke said in an email to the Business Journal. "Stradling's Life Science Practice Group offers broad experience ranging from representing early stage life science startups to large publicly traded companies."

The move comes months after venture capital firm Westlake Village BioPartners and Alexandria Real Estate Equities in Pasadena announced a partnership to build out laboratory and office space in Thousand Oaks for portfolio startups in the life science field.