Former CBRE Industrial Brokerage Team Joins Colliers
Thursday, January 14, 2021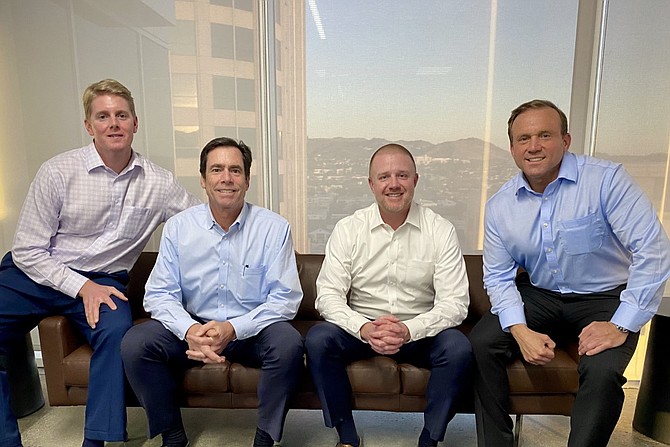 The industrial real estate brokerage team of David Harding, Greg Geraci, Matt Dierckman and Billy Walk have joined Colliers International's Los Angeles offices.

The team heads to Colliers from CBRE, where, according to a Colliers statement, the brokers have built a reputation "as one of the top advisors of owners and tenants of warehouse, distribution and manufacturing facilities throughout Los Angeles County."

Since 2000, the team has advised clients on more than 2,400 transactions, including many in the Valley.
Recent deals in the Valley region include four leases for entertainment company Triscenic Production Services totaling 275,000 square feet in the Valencia/Santa Clarita market.

"I am exceedingly proud to welcome Dave, Greg, Matt and Billy to the Colliers team," said David Josker, Colliers' president of Brokerage for the U.S. Southwest, in a statement. "Our industrial business is a critical component of our platform and this team's deep expertise, creativity, market and industry knowledge, and commitment to client service make them a perfect fit for our growing team."
Harding, Geraci and Dierckman join the firm as executive vice presidents. Walk is coming aboard as a senior vice president.