Teledyne Subsidiary Wins U.S. Navy Missile-Launcher Contract
Monday, January 18, 2021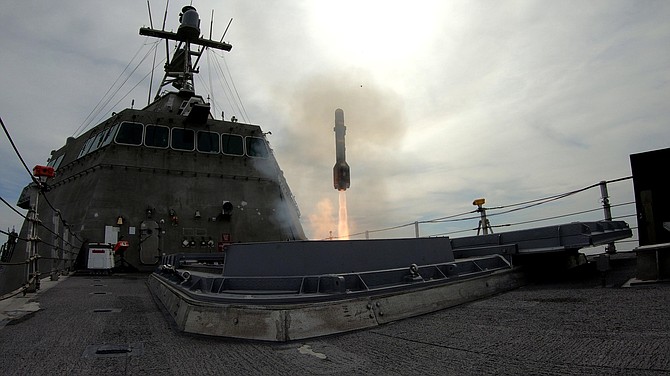 A Teledyne Technologies Inc. subsidiary last week won an $18 million contract to build missile modules for the U.S. Navy.

Teledyne Brown Engineering, based in Knoxville, Tenn., will build four surface-to-surface missile module units for the Navy's Littoral Combat Ships. Manufacturing, assembly and testing will occur at the company's facility in Huntsville, Ala.

The surface-to-surface missile module fires Longbow Hellfire missiles equipped with a millimeter wave radar seeker. Littoral Combat Ships are used for defense against swarming fast-attack craft, counter-piracy, maritime interdiction and security missions.

The contract was awarded by Virginia-based defense prime contractor Northrop Grumman, which will work with the Navy to validate Teledyne's missile system using specific software and emulators.

This is Teledyne's second award to build the surface-to-surface weapons hardware. The first began in 2019.

Teledyne Brown President Jan Hess said in a statement she was "pleased to announce the continuation of our collaboration with Northrop Grumman to deliver state-of-the-art enhancements to our nation's military."

Teledyne, headquartered in Thousand Oaks, also manufactures the Gun Mission Module, a complimentary piece of hardware on Naval Littoral ships.