SFV FINANCE
Recent and archived news stories on: Banks, Credit Unions, Mortgage Lending, SBA, Stocks/Bonds, Venture Capital, Wealth Management...
U.S. Bancorp, parent of US Bank, will acquire MUFG Union Bank for about $8 billion, the companies announced.
An earthquake just outside of Thousand Oaks rattled residents but didn't produce any reported damage or disruption to businesses.
NewMark Merrill Cos., a Woodland Hills-based retail center owner, announced Wednesday the hiring of a new controller and the creation of a new director of finance position.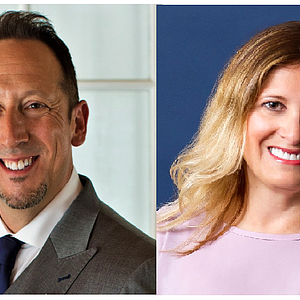 The board of Unico American Corp. has authorized a review of strategic alternatives for the company aimed at enhancing shareholder value.
Alliant Capital Ltd., and its affiliates Alliant Strategic Investments and ADC Communities, have been acquired by Walker & Dunlop Inc. for $696 million.
The California State University (CSU) system announced a partnership with Apple Inc. and California Gov. Gavin Newsom to launch a Global Hispanic Serving Institution Equity Innovation Hub at California State University – Northridge.
The L.A. regional economy continued a slow recovery last month as spread of the COVID-19 Delta variant gave rise to concerns about further business restrictions.
Glendale-based LegalZoom.com Inc. has formed a partnership with Defy Ventures to support the nonprofit organization's mission to train formerly incarcerated people to become entrepreneurs.
Fintech startup UNest has acquired Kidfund, a savings app that helps parents save money for their children and teach good financial habits.
A Bank of America executive was arrested and charged with murder in the death of a 48-year-old woman in Reseda.
BlackLine Inc., Dine Brands Global Inc. and California Resources Corp. report second-quarter financial results.
Everhome Realty Inc., a Westlake Village-based real estate technology company that helps homeowners sell their properties, plans to go public through a Special Purpose Acquisition Company.
Robert Benlevi of Encino, was arrested for money laundering, bank fraud and false statements on loan applications for Paycheck Protection Program funds.
FloQast has raised $110 million in a Series D funding round, led by Meritech Capital, a Palo Alto venture investment firm.
BlackLine Inc. has partnered with a San Diego cloud-based finance and IT provider to streamline the digitalization of financial operations at client companies.
Prev Next