SFV HEALTHCARE
Recent and archived news stories on: Biotechnology, Doctors, Drugs, Health Insurance, HMO's/PPO's, Hospitals, Medical Devices, Nursing...
Amgen Inc.'s migraine attack suppressant, Aimovig, has been granted marketing approval by the Japanese Ministry of Health, Labour and Welfare.
Medolife Rx Inc., a subsidiary of Quanta Inc. in Burbank, has reached a brand endorsement agreement with skateboarding icon Tony Hawk.
Mannkind Corp. has signed a collaboration agreement with Thirona Bio Inc. to further development of a new chemical owned by Thirona to treat lung fibrosis.
The U.S. Food and Drug Administration gave accelerated approval to Lumakras, a drug from Amgen Inc. for adult patients with non-small cell lung cancer.
Real estate investment trust LTC Properties, which specializes in health care property and senior housing investments, has announced a $35 million sale of three assisted living properties in Wisconsin.
Amgen Inc. on Tuesday announced a $1.25 billion deal with Kyowa Kirin Co. Ltd. to jointly develop and commercialize Kyowa's treatment for atopic dermatitis, KHK4083.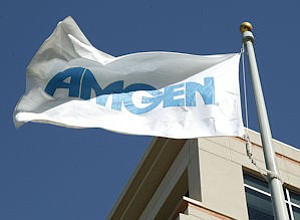 Kelly Linden stepped down as chief executive of Providence St. Joseph Medical Center in Burbank effective May 14.
The U.S. Supreme Court declined to hear Novartis AG's appeal of a lower court's decision on Monday, allowing Amgen Inc. to keep its patent protection for the rheumatoid arthritis drug Enbrel until 2029.
Second Sight Medical Products Inc. closed up more than 27 percent after announcing the results of a two-year study of its Orion visual prosthesis.
A stomach cancer drug in development by Amgen Inc. has been granted Breakthrough Therapy Designation by the U.S. Food and Drug Administration.
Medtronic has launched its diabetes extended infusion set in some European countries.
Assisted living facility chain Silverado Senior Living has opened its newest memory care center in Thousand Oaks, its first location in Ventura County.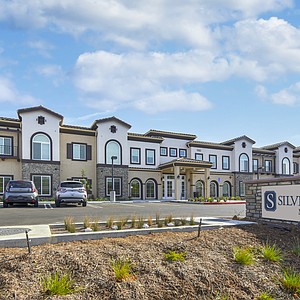 Second Sight Medical Products announced its Argus IIs Retinal Prosthesis System was approved by the U.S. Food and Drug Administration.
Amgen Inc. plans to acquire Bay Area biotech company Five Prime Therapeutics for $1.9 billion in cash, or $38 per share.
The City of Lancaster, in partnership with Kaiser Permanente, will open a mass vaccination site at the Antelope Valley Fairgrounds on March 8.
Prev Next