SFV MANUFACTURING
Recent and archived news stories on: Aerospace, Agribusiness, Chemicals, Electronics, Energy, Fabrication, Industrial, Plastics, Textiles...
Calavo Growers Inc. announced Thursday the departure of Kevin Mannion, chief financial officer.
AeroVironment Inc. announced it will relocate its corporate headquarters from Simi Valley to Arlington, Va.
California Resources Corp. announced the appointment of Chris Gould as the company's first ever chief sustainability officer.
Shares of Capstone Green Energy Corp. dropped nearly 10 percent after the company announced the appointment of Jeff Foster as senior vice president of corporate development.
For Calavo Growers, lower avocado prices and tomato revenue lead to a profitable second quarter with less revenue when compared to a year ago.
Lithia Motors & Driveway Inc. has purchased two more San Fernando Valley car dealerships.
Napalm Brands announced that U.S. Army veteran Chris "Nug" Naganuma has joined the cannabis products company as chief executive, effective immediately.
Fralock Holdings, a Valencia manufacturer for the aerospace, defense and medical industries, has acquired Lenthor Engineering Inc.
Cavitation Technologies Inc. announced Monday it had received orders for four of its nano reactor systems from vegetable oil refineries in North America.
Tim Conver will retire as chairman of the AeroVironment Inc. board effective at its annual shareholders meeting.
Capstone Turbine Corp. has changed its name to Capstone Green Energy Corp. to better reflect its mission of carbon reduction and manufacturing green energy products.
California Resources Corp. has appointed Tiffany Thom Cepak as the new chair of the company's board.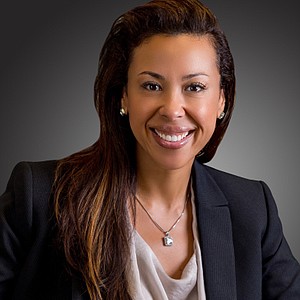 Capstone Turbine Corp. received an order for one of its microturbines for use at a data center in Russia.
California Resources Corp. has appointed of Mark "Mac" McFarland as the company's permanent chief executive, effective immediately.
US Nuclear Corp. announced a strategic manufacturing agreement with Dalian Zhonghe Scientific and Technological Development Co., a subsidiary of China National Nuclear Corp., a major investor in all nuclear plants in China.
Prev Next