SFV MEDIA
Recent and archived news stories on: Entertainment, Internet, Marketing, Conventions, PR, Publishing, Radio, TV, Cable, Sports, Video...
LA North Studios has signed a five-year lease to take more than 113,000 square feet at The Center at Needham Ranch in Santa Clarita.
Netsol Technologies Inc. fell short of revenue projections, while Tix Corp. reported zero revenue for the quarter.
Walt Disney Co. beat Wall Street expectations on earnings and revenue in the fiscal fourth quarter.
Alex Trebek, the longtime "Jeopardy!" host and prominent Valley philanthropist, died Sunday at 80 years old.
Disney is cutting about 500 jobs from its sports network ESPN as cost pressures from the coronavirus outbreak accelerate the company's move into streaming.
Entertainment and data company BEN in Sherman Oaks will acquire San Diego-based TubeBuddy.
Cinedigm's portfolio of paid subscription streaming services has grown its subscriber base more than 45 percent since April 1.
Loop Media Inc. has signed an agrement to acquire Spkr, an app that curates podcast lists.
Cinedigm Corp. has agreed to acquire Film Detective, a competing content distributor and streaming channel company.
Tix Corp. plans to begin a review of its strategic alternatives, including a potential sale of the company
Peter Roth, the longtime Warner Bros. Television executive who oversaw a strategic transformation of the studio's television operations, will step down from the position early next year.
On-location filming dropped by more than 50 percent in the third quarter, with reality television showing the only bright spot.
Amusement park operator Six Flags Entertainment Corp., which owns Magic Mountain in Valencia, will lay off 240 employees.
Thousands of layoffs are expected at AT&T's WarnerMedia as the company prepares to restructure its workforce to cut operating costs by as much as 20 percent.
On the eve of the Los Angeles Lakers' first NBA Finals appearance in 10 years, LeBron James' SpringHill Co. has scored off the court.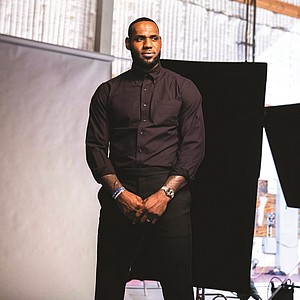 Prev Next