Photo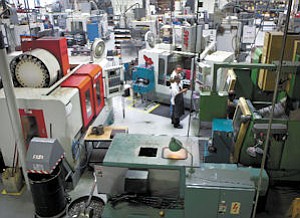 Setup: So-called cellular manufacturing involves the grouping of machines to improve workflow.

Stories this photo appears in:
PROCESSES: 'Lean manufacturing' methods are must-haves for many firms. Subhead
Lean manufacturing is an efficiency model that has been used for many years. Companies that have utilized the system's various components are finding there is payoff.