Photo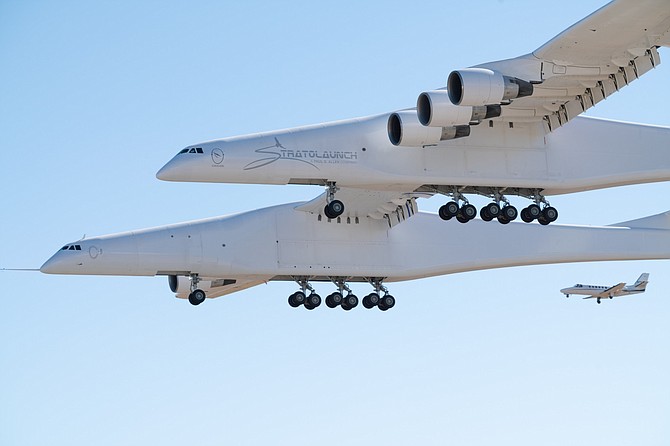 Stratolaunch airplane during test flight in Mojave.
Stories this photo appears in:
Stratolaunch LLC has found itself a new owner that will continue its focus on providing reusable and affordable aircraft-launched rockets into space.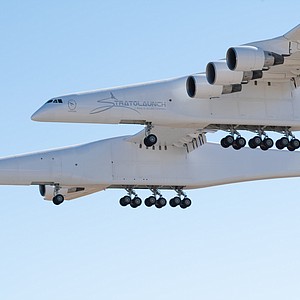 Stratolaunch, the company in Mojave that built the world's largest aircraft to launch rockets into space, will cease operations, according to media reports.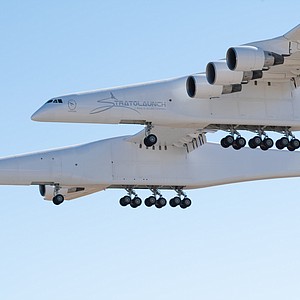 Stratolaunch Systems Corp. flew for the first time on Saturday the world's largest all-composite aircraft.