Amy Stulick
Staff Reporter (Health Care, Law)
Recent Stories
Westlake Village startup PureSpectrum this week announced it garnered $17 million in Series B funding from Arthur Ventures, a Minneapolis-based growth equity firm.
A stomach cancer drug in development by Amgen Inc. has been granted Breakthrough Therapy Designation by the U.S. Food and Drug Administration.
MannKind Corp. and United Therapeutics have reached a milestone in their licensing and collaboration agreement, with a new drug application submitted to the U.S. Food and Drug Administration for the partnership's pulmonary arterial hypertension treatment.
California Resources Corp. has appointed Tiffany Thom Cepak as the new chair of the company's board.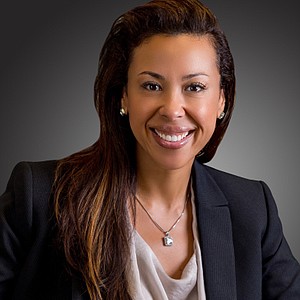 Medtronic has launched its diabetes extended infusion set in some European countries.
Drug modeling software company Simulations Plus Inc. beat analyst estimates for its second fiscal quarter, with net income increasing a whopping 49 percent.
Valencia's Six Flags Magic Mountain will cease its vaccine operations on April 18, Los Angeles County said, to be replaced by College of the Canyons and Palmdale Oasis Park Recreation Center the following day.
Biopharma adds financial, sales and medical executives.
Late-stage biopharmaceutical company Arcutis Biotherapeutics in late March started bolstering its executive team
Insurance, legal and tech professionals can limit web liability.
Remote work during the pandemic has multiplied cybersecurity problems.
LIST: With economic opening, marketers prepare for clients eager to share their messages.
PR shops await message glut as they expect business to pick up.