Katherine Tangalakis-Lippert
Staff Reporter (Retail, Hospitality, Nonprofits)
Recent Stories
The Association for Corporate Growth held a panel with four local restaurant executives to discuss the long-term impacts of the COVID-19 pandemic on the industry.
The Sylmar-based specialty construction company, Tutor Perini Corp., on Monday announced it has been awarded a government construction contract valued at approximately $178 million to begin a capacity correction project at the Friant-Kern canal.
Hope of the Valley Rescue Mission is set to open the largest tiny home village in the country later this month, providing 224 beds for people experiencing homelessness at the new Arroyo Seco Tiny Home Village.
Sugar-free soda bottler Zevia goes public on NYSE.
Zevia, an Encino-based natural soda company, hopes to become a household name in the sugar-free drink sector.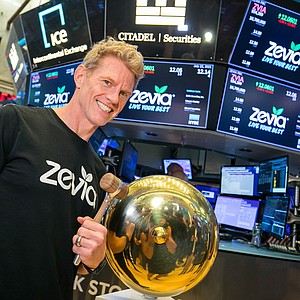 Cruise line restarts service with Cabo San Lucas trip.
Princess Cruises restarts voyages from Port of L.A.
LAW: Valley plaintiffs may wait another year for checks.
Southern California Gas Co. to settle lawsuits related to the Aliso Canyon natural gas leak for $1.8 billion.
While seeking relief from mass shooting trauma, Claudia Chaverra found business opportunity.
Claudia Chaverra, owner of Your CBD Store in Northridge, was inspired to open her business after CBD products helped relieve her symptoms of post-traumatic stress disorder.
Guide praises Pasta|Bar in Encino, Morihiro in Glendale.
The Michelin Guide announced it awarded 27 new stars across California late last month, including two Valley region restaurants: Pasta|Bar in Encino and Morihiro in Glendale.
Adel Villalobos counsels giving up is easy, but don't do it.
Adel Villalobos is founder and chief executive of Lief Labs, a full-service manufacturing company for dietary supplements and vitamins.
Gov. Gavin Newsom signed into law on Friday legislation that will expand outdoor dining options for restaurateurs.